The 2023 Subaru Love Promise Customer and Community Commitment Award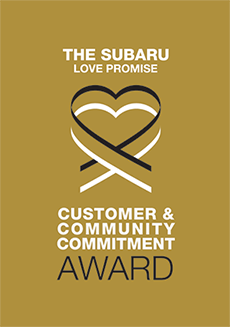 We've been nationally recognized for our dedication to our customers, our community, and the Subaru Love Promise.
We're honored to receive the 2023 Subaru Love Promise Customer and Community Commitment Award. This award nationally recognizes elite Subaru retailers who provide an exceptional customer experience at every interaction with Subaru. These retailers have also demonstrated an outstanding commitment to supporting passions and causes in their local communities in important areas such as the environment, community, health, education, and pets.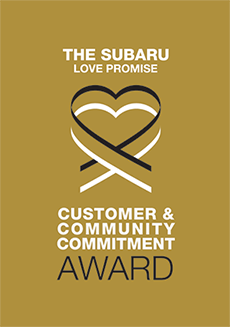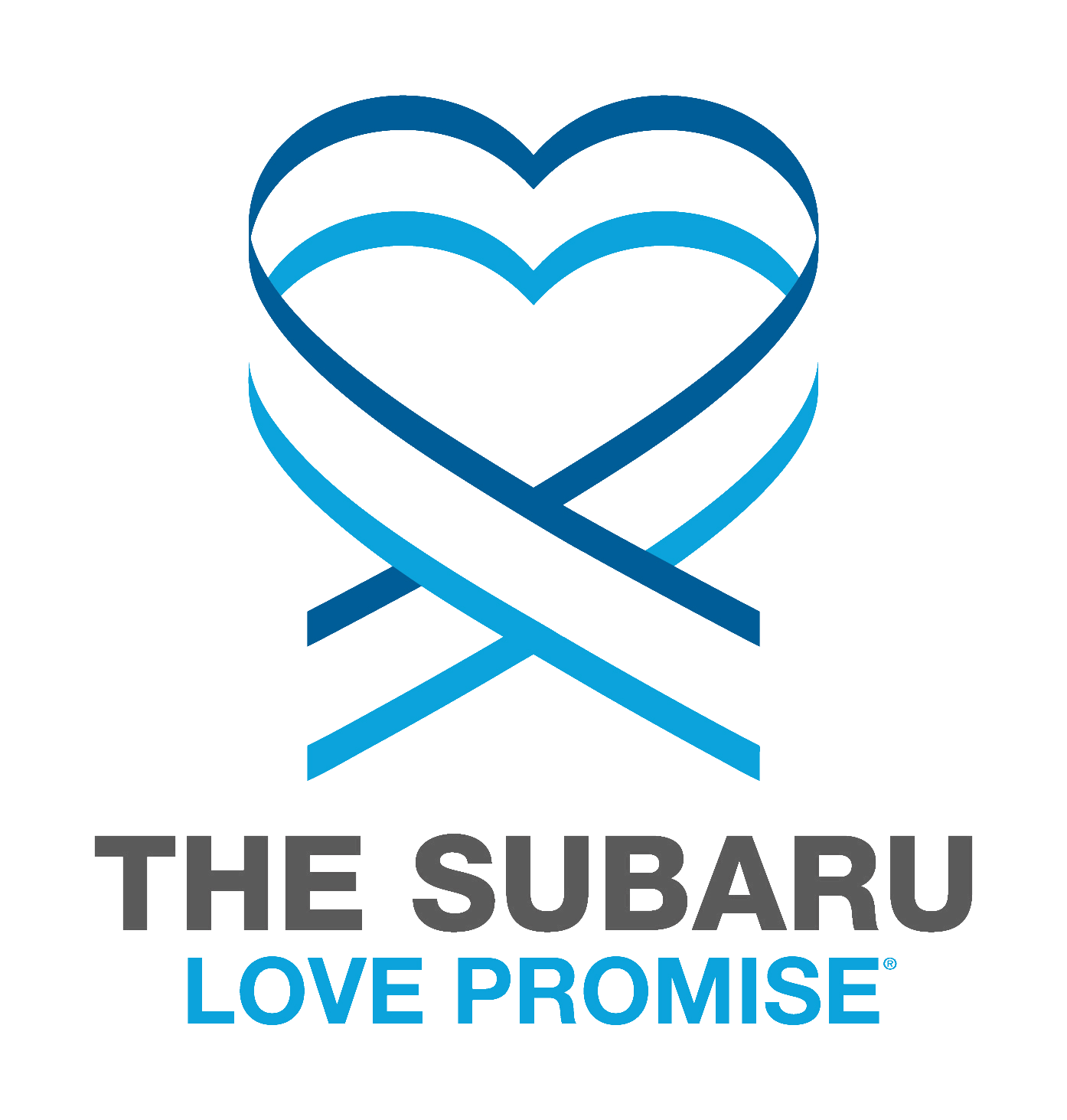 What is the Subaru Love Promise?
Subaru and our retailers believe in making the world a better place and the Subaru Love Promise is our vision of respecting all people. This is our commitment to show love and respect to our customers and to work to make a positive impact in the world.
How is New Motors Subaru dedicated locally to the Love Promise?
Our Love Promise can be seen in various partnerships with local charities and non-profits. We're grateful for the opportunity, not only to be a part of our community, but to serve it as well.
Make-A-Wish Foundation, Meals on Wheels
Love Promise Stories from New Motors Subaru
Subaru and New Motors Subaru believe in making a positive impact on the communities in which we live and work. We uphold that belief through our Love Promise Community Commitment. Every month, we select inspiring stories from customers and partners from around our area who strive to support our collective commitment and feature them here
New Motors Subaru Donates 1,000 Pairs of Socks to Erie City Mission - Erin L
The Erie City Mission has been a leader in the field of rescue and recovery for over 111 years and exists to meet the physical, emotional, and spiritual needs of men, women, and youth in the city of Erie. The mission of the Erie City Mission is, "Restoring Hope, Transforming Lives." The Mission seeks to cultivate a community of new life, break the cycle of hopelessness, and ultimately build the Kingdom of God. To effectively meet both the immediate and long-term challenges of those we serve, the Erie City Mission has five core programs that focus on both intervention and prevention needs. Our intervention programs include an emergency men's shelter, long-term addictions recovery for men and women, and hunger relief through free meals. Our prevention program, Urban University, seeks to develop junior high and high school students toward servant leadership through a variety of experiences that include career exploration and academic enrichment.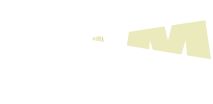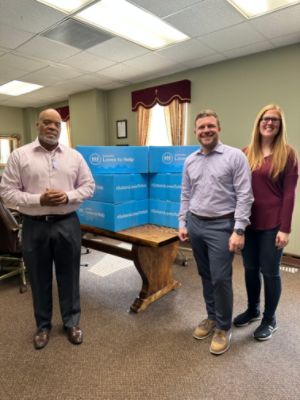 ---
Hope for Lenny - Emily M
On a day like any other in September, the Erie Humane Society's Executive Director, received a call from a partner shelter in South Carolina about a very special dog that needed our help. The Erie Humane Society is committed to rehabilitation efforts as part of our no-kill mission, and are eager to help whenever we can. At the time he arrived at Dorchester Paws in South Carolina, Lenny, a pit bull pup, was only about 4 months old. He was found as a stray and in rough condition. Though the staff at Dorchester Paws didn't have confirmation as to what happened to Lenny, they believe he was hit by a car and suffering from pain. Lenny was bleeding from his jaw and wasn't able to use his back legs. Dorchester Paws shared that after multiple full-body x-rays, the results were inconclusive and Lenny has no broken bones, which left everyone wondering - "why can't he walk?" As time passed, the staff at Dorchester started to notice signs the could potentially indicate that Lenny could regain some use of his legs. Plans were put in motion to bring Lenny to Erie, PA so we could continue to help him in his recovery. In early October, Lenny boarded a private charter plane (fully funded by Dorchester Paws supporters) and headed to EHS. Upon arrival in Erie, Lenny had a small welcoming committee from EHS, who eagerly met him on the tarmac, and wrapped him in a loving embrace. The pilots shared that he had begun stretching his back legs, but still would not put weight on them. He got to spend a short amount of time that afternoon meeting various shelter staff before head headed to his foster home. Lenny has been doing wonderful in his foster home and he absolutely loves having fur foster brothers that he can play with. His foster family adores him as well, and they get so excited to share his progress with our staff. Lenny has had several veterinary visits in Erie, rehabilitation visits with Dr. Nestor at Veterinary Rehabilitation Services, where he recently received his wheel chair. Before his wheelchair arrived, Lenny actually began attempting to lift himself up on all fours! This was a huge milestone in his journey. Since getting his wheelchair, Lenny can not be stopped. He enjoys everyday activities with his foster family, and loves going for walks with his fur-brother. Recently, Lenny event attempts to use his back legs to help him move around while in his wheelchair. He is trying so hard! Lenny visited a specialist in Ohio and had an MRI done. We are eagerly awaiting the results and to hear more about his prognosis. Lenny still has a long journey ahead of him before he is ready to be adopted, but we are hopeful that he will continue making great strides. The Erie Humane Society is committed to ensuring that Lenny has the opportunity to live a long, happy life, full of excitement, experiences, and love. Journeys like Lenny's wouldn't be possible without the support of our community and amazing organizations like New Motors Subaru. Our shelter is so grateful for the Subaru Loves Pets program and for the team at New Motors Subaru for getting behind our mission and helping us give shelter pets a better life. Thank you for all you've done and continue to do for them. They all deserve to know unconditional love and enjoy a warm home with their own family. The senior pets, disabled pets, long-stay pets, and more, are ready to give their love to someone. All it takes is for that someone to give them a chance.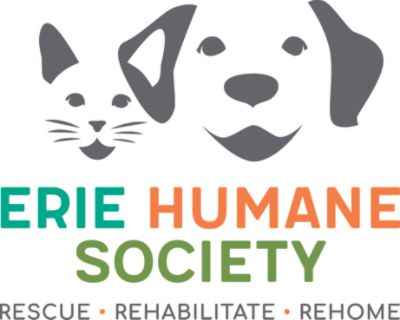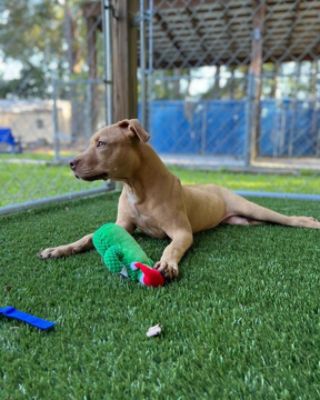 ---
Purchasing a new vehicle - Cheyanne K
I was definitely overdue for a new vehicle I also work extremely long hours with a lot of extra overtime because we've been so understaffed lately and the cherry on top has to be the fact that I recently had to move because my landlord decided to sell the apartment I was living in so to say the least my life has been pretty crazy. With that said I have very little time on my hands so when I went into Subaru I was worried that it might take a couple days to purchase a new vehicle coming from previous experiences. To my surprise I was in and out and only a handful of hours. Frank Scutella was friendly and helpful, he answered any and all of my questions. Overall I am really satisfied with the experience. 10/10 I would recommend!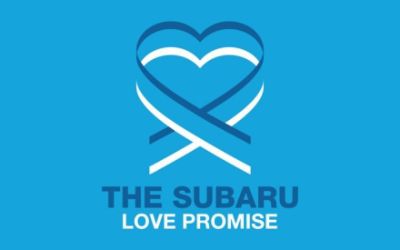 ---
My New Motors Experience - Michael S
Oddly enough my New Motors experience actually started in 2016 at Champion Ford. That is where I purchased my first Outback. Although I bought it from Champion, I took the car to New Motors for all of its service needs even though I had nothing but good experiences with Champion Ford, I felt that my Subaru should be serviced at a Subaru dealer. But I didn't expect to get an even higher level of exceptional service. Not to mention I found that my Subaru Outback was quite literally the best vehicle I ever owned. A couple of years later my son needed to purchase his first car and we headed directly back to New Motors where he leased a 2018 Impreza. Fast forward to 2022 where I met Frank, a fairly new member of the Subaru sales team. I recall Frank even mentioned that he had only started selling cars about a year prior and then he stated that he really liked where he worked. Frank didn't sell me a car. Instead he helped me find the car that I wanted which was another Subaru Outback and that very afternoon I drove away in a 2021 Outback Premium. The entire team at New Motors has always provided excellent service for myself and my family and I highly recommend New Motors for anyone seeking a vehicle. The staff are all very good at what they do, not to mention always positive and work with you to ensure each experience is equal or better than the previous. So to Frank, Michelle and Ryan, thank you for providing yet another customer centric buying experience.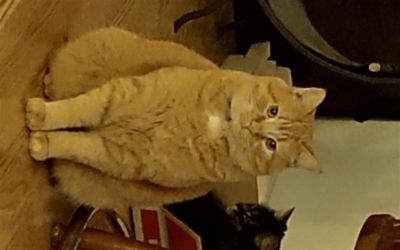 ---
New Motors Supports Veterans! - Wendy W
*Meals on Wheels Veterans Meal Program* "We are so grateful to New Motors for this incredible donation to our Veterans Meal Program. Thank you on behalf of our clients, staff and volunteers at Meals on Wheels Erie." The Veterans Meal Program serves 15 home-bound Veterans who are over the age of 60 and are struggling with meal preparation and nutrition. These individuals receive meals 5 days per week and 2 meals per day at no charge. This program is entirely supported by grants, fundraising, private donors and corporate donations. "Donations enable us to continue our Mission and make a difference in the lives of many living in our community. Meals on Wheels Erie provides daily nutritious meals, nourishing companionship and critical safety checks to homebound seniors over age 60 and persons with disabilities under 60 in Erie County. They also offer an excellent grocery shopping and delivery service. The purpose of Meals on Wheels Erie is to enable participants to maintain the highest level of independence possible, but at the same time combat the feelings of isolation and depression.With all their deliveries, they bring to their clients more than a meal or a bag of groceries. It is Meals on Wheels Erie's 175 caring volunteers who make all the difference. Sometimes the knock on the door and interaction is the only human contact they have that day. Sometimes the volunteer is the first on the scene of an emergency. They really are angels and heroes. Meals on Wheels delivers nearly 5,000 total meals a month to 180 clients. The organization completed over 1,000 grocery shopping and delivery trips last year.• Some clients are impeded by a disability and some individuals are temporarily disabled due to an accident, surgery or illness. • Some clients are under 60 with a permanent disability, living alone and without regular help.• Some clients are in our Veteran Meal Program which provides no cost meals to our community's military heroes.• Some clients, of any age, love to cook still, but cannot get to the grocery store or cannot manage all it takes to get groceries from the store to their kitchen. Meals on Wheels Erie delivers in the City of Erie, Millcreek, Wesleyville, Harborcreek, North East, Fairview, Girard, Lake City, Waterford and Edinboro.The Grocery Shopping and Delivery Program is county-wide.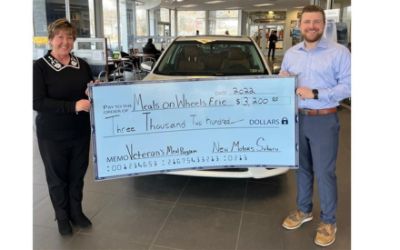 ---
Edison Elementary Adopt-A-Classroom - Liz N
My sincerest gratitude accompanies these photos. Because of this generous donation, my class is able to be organized with colored bins for each subject and they are able to work quietly without disturbing each other using the headphones. Also, our art center will soon be complete with a large drying rack to place our paintings on. In addition to those items, we were gifted a large whiteboard to project our work for the class to see and work together on. My children and I are beyond grateful for the opportunity to shop for things we need that will enhance our learning and creativity! Thank you so very much for helping my children grown! Thank you again for your support of our Edison students and teachers!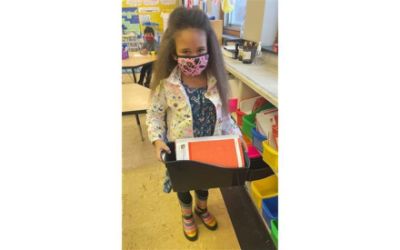 ---
Excellent Service - Shelby A
We were early on a drive from western New York to Michigan when our Subaru Forester stopped holding its usual traction and steering control on slippery roads. We are no strangers to winter driving and something was definitely wrong and unsafe. Our group was more emotional than usual when we pulled into New Motors Subaru without an appointment hoping to be squeezed into the service department schedule, because our trip was time sensitive trying to get to a family funeral the next morning and now there were concerns that car trouble could jeopardize getting there. The staff at the New Motors department were friendly, kind, compassionate, reassuring, and eager to help. Even though most of the service department was on lunch break as we arrived and we were anticipating waiting a few hrs, the car was assessed and serviced quickly by a technician that hadn't left the building for lunch. The generosity was much appreciated to squeeze is in like that and so quickly. The service team were great at diagnosing what was going on, talking us through it and test driving the vehicle in multiple conditions after service to verify all was well and ready to go. I have used the Subaru dealership I purchased my vehicle from often, and never felt as respected or spoken to as kindly and made to feel welcome rather than on the defense. If it were closer to home I would be driving down to this location for all my service needs. Our heartfelt thanks to the entire team there, for their work for us and also for having a culture that is clearly the gold standard for how I wish all Subaru service centers felt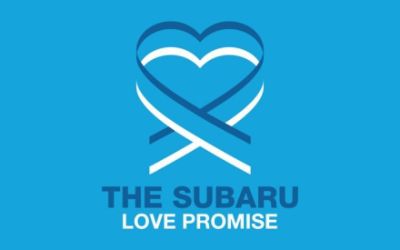 ---
Excellent service - Doreen O
I brought my Subaru up for an oil change and tire rotation at the Erie Pa location. As soon as I pulled in I was greeted by Josh who was very friendly. In no time my car was done. The service here was top notch. Josh has given me the best service I'd ever had at this dealership Doreen Overly
---
Subaru Blesses the Erie City Mission - Erin L
On December 6, 2021, Subaru of Erie, PA blessed the Erie City Mission with 4 boxes full of blankets and socks for our guests. Winter is the hardest time for many of our guests who call the street their home. This generous donation will be distributed to the 56 men who reside in our emergency shelter, to the hundreds of guests we serve through our free public lunch and offered to the warming shelters around Erie. Thank you Subaru for, "sharing the love!" The Erie City Mission has been a leader in the field of rescue and recovery, for over 110 years; and exists to meet the physical, emotional and spiritual needs of men, women, youth and families in the city of Erie. The Mission of the Erie City Mission is to "Restore Hope and Transform Lives." The Mission seeks to cultivate a community of new life, break the cycle of hopelessness and ultimately build the Kingdom of God. To effectively meet both the immediate and long-term challenges of those we serve, the Erie City Mission has five core programs that focus on both intervention and prevention needs. Our intervention programs include an emergency men's shelter, long-term addictions recovery for men and women and hunger relief through free meals. Our prevention program, Urban University, offers educational, leadership and career exploratory opportunities to inner-city youth. The Mission serves over 350 men, women and youth on a daily basis.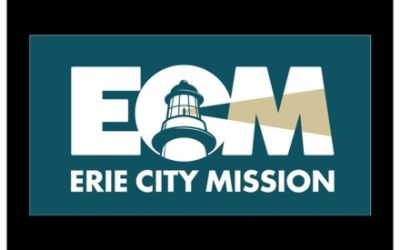 ---
From Prisoner to Part of a Family - Emily M
Another morning comes. At least you think it's morning, but aren't certain because you still see darkness. There's barely room to move around and nothing comfortable to sleep on. All of the clean food and water is gone, and the only thing that remains in the bowls is filth. The filth? Oh yah - imagine having to sleep on it too. Your only comfort is a sideways glance to reassure you that your friend is still there with you, held in the same captivity. This is what day to day life was like for Coco, her crate-mate Stella, and 45 other animals rescued from a hoarding house on May 27, 2021. We don't know how long these pets were living in the conditions they were discovered in, but our focus, from that moment on was catering to their health and well-being. 30 dogs and 17 cats were removed from unimaginable, unsanitary living conditions, received immediate medical care, all the clean food and water they could want, and were given spacious, clean housing, with fluffy beds, and soft blankets. After one day in the shelter, it was moving to walk through and see these animals who were terrified transform into relaxed, happy pets. The looks of hope and despair were replaced with joy, contentment, and happiness. While most of the 47 pets from this case have found their forever homes, our "underdogs", Coco and Stella are still searching for their special family. This bonded pair, both chihuahuas, have a very special story. Coco has a deformity in her back legs that inhibits the movement and function of her legs. When Coco first came to EHS, she had extreme fluxion in her hind tendons and muscles, meaning she didn't have much range of motion or muscle strength. Stella, who was very timid, was clearly deaf, and we believe may have some visual impairment. From the moment we met them, we knew that these two very much depended on each other for comfort, confidence, and companionship. Coco was evaluated by a rehabilitation specialist who determined that Coco's condition was partially caused by her confinement, which is a felony charge of animal cruelty. She recommended daily stretches and exercises to help Coco work on her extension and build muscle in her back legs. Coco was also fitted for a custom wheelchair to help her move around more freely. Coco and Stella entered a foster home where they have been receiving the best care and unconditional love while they wait to find their perfect home. Stella has slowly opened up and developed her own personality. Coco has taken on the role of "boss lady" and makes sure all the other dogs stay in line. Their foster family has grown to love them and are committed to caring for them until they are adopted. Their dedicated efforts with Coco's physical therapy have helped Coco make huge strides in her mobility and she has regained much of the use of her back legs. Cases such as this can put quite the financial strain on the resources of a nonprofit animal shelter, like the Erie Humane Society. Along with community assistance and donations, programs like the Subaru Love Promise are essential to providing critical support for animals in need. Our mission to Rescue, Rehabilitate, and Rehome would not be possible without the generous support of our donors and partners. The Erie Humane Society is grateful to New Motors Subaru for their commitment to supporting homeless and needy animals of our community, and for helping to give pets, like Coco and Stella, renewed hope that their future is bright.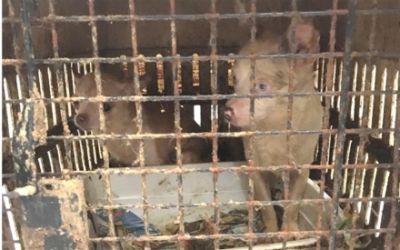 ---